Explore our vast knowledge base for frequently asked questions, troubleshooting methods, guides, and reference links to find out all you need to know about Internet Services.


We hope our FAQ helped you answering on all your questions. We deeply value your relationship with us and appreciate your business.
Contact Our Sales Team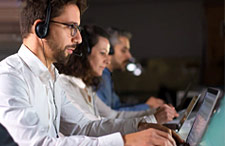 Our Sales Team will be ready to assist you during week days from 8:30am till 5:30pm and Saturdays from 9:00am till 1:00pm.