This schedule is in reference to the deployment announced and planned by OGERO-Ministry of Telecom's (MOT).
We are in close coordination with OGERO, and we will be ready to start offering Fiber Services immediately in any area where the deployment is completed.
The plan might be subject to change according to the MOT projections.


Kindly refer back to this page for continous updates.
Call Center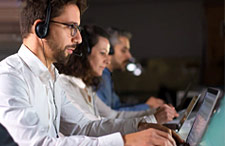 Our Sales Team will be ready to assist you week days from 8:30am till 5:30pm and Saturdays from 9:00am till 1:00pm.
Call us at 01-744 101