In order to make the best out of the 3G service, all you need is:
Our 3G SIM card or micro SIM card
A valid subscription to one of our 3G services
A device that supports 3G directly or is compatible with one of our 3G modems (tablet*, smartphone**, gaming console, PC, MAC, etc…)
A 3G modem for devices with no 3G capabilities (such as PC, MAC, tablet*…)
For prepaid services, if you consume your monthly traffic, you need to activate a new 30 days prepaid card with a plan of your choice.
* not all tablets support direct 3G or a USB dongle, please refer to your tablet's manual for more details.
**works for data connection only, without voice.
Modems available:
USB Dongle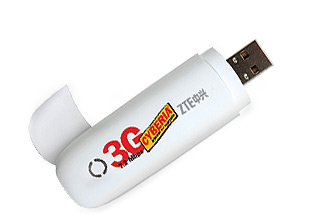 Aircard 3G USB modem with a micro SD slot
MiFi Router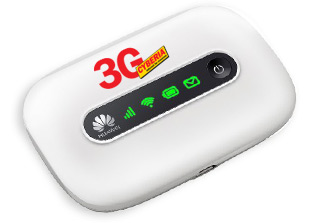 Works with any WiFi enabled device (PC, Mac, tablet, gaming console, mobile phone, etc…)